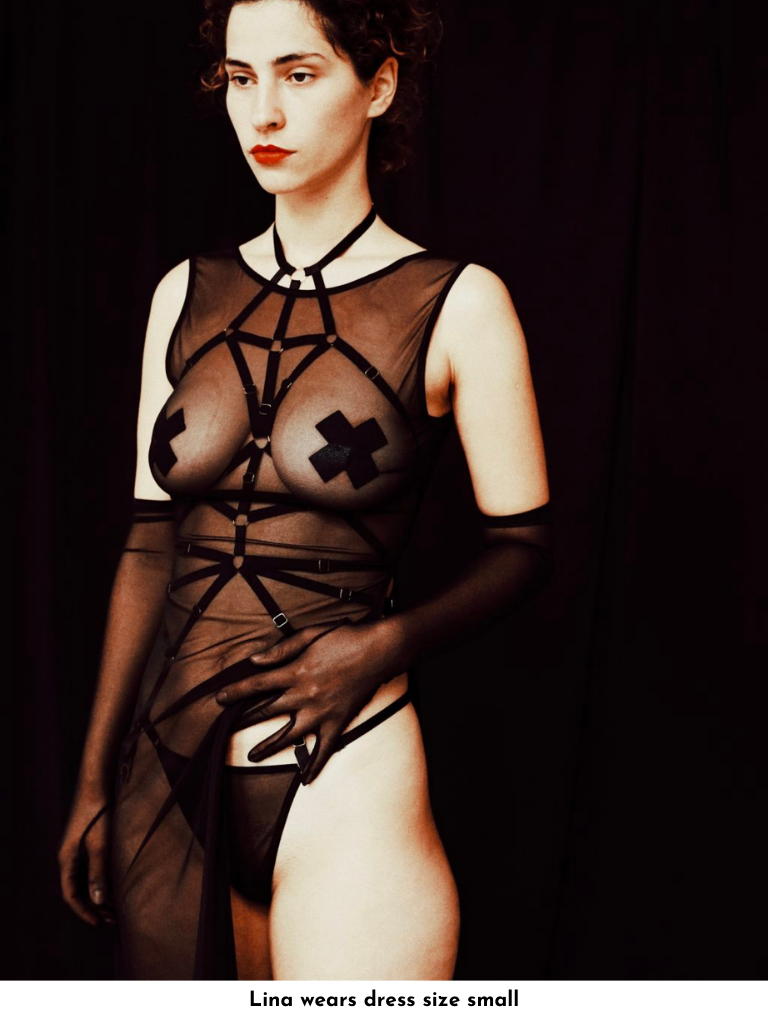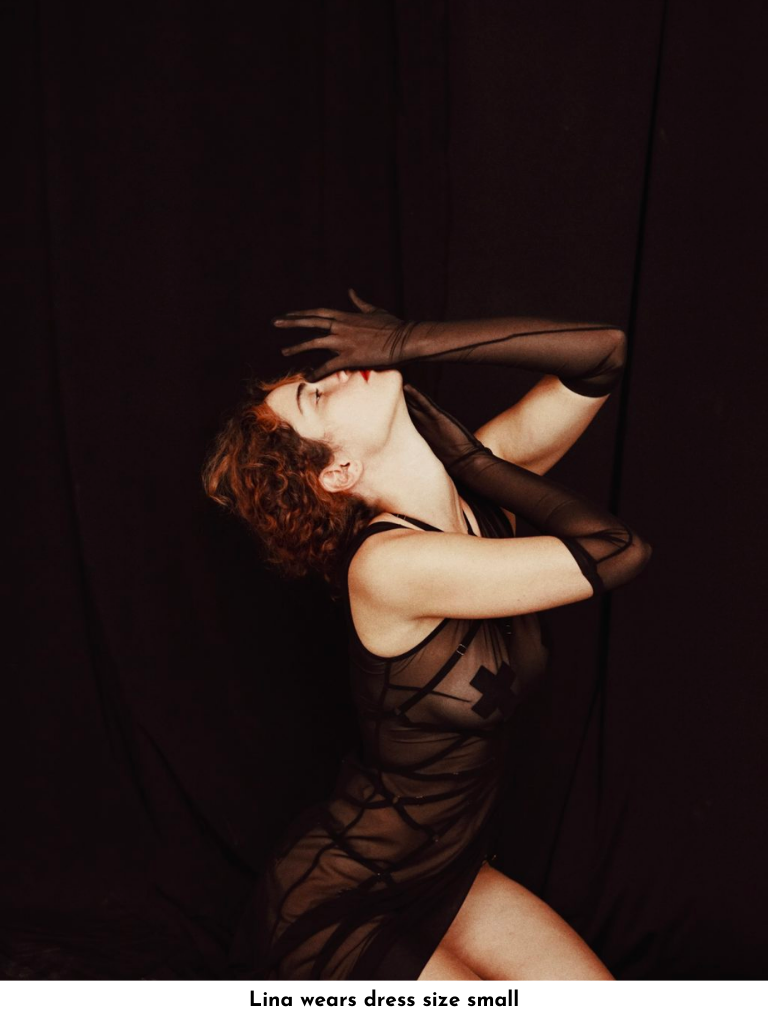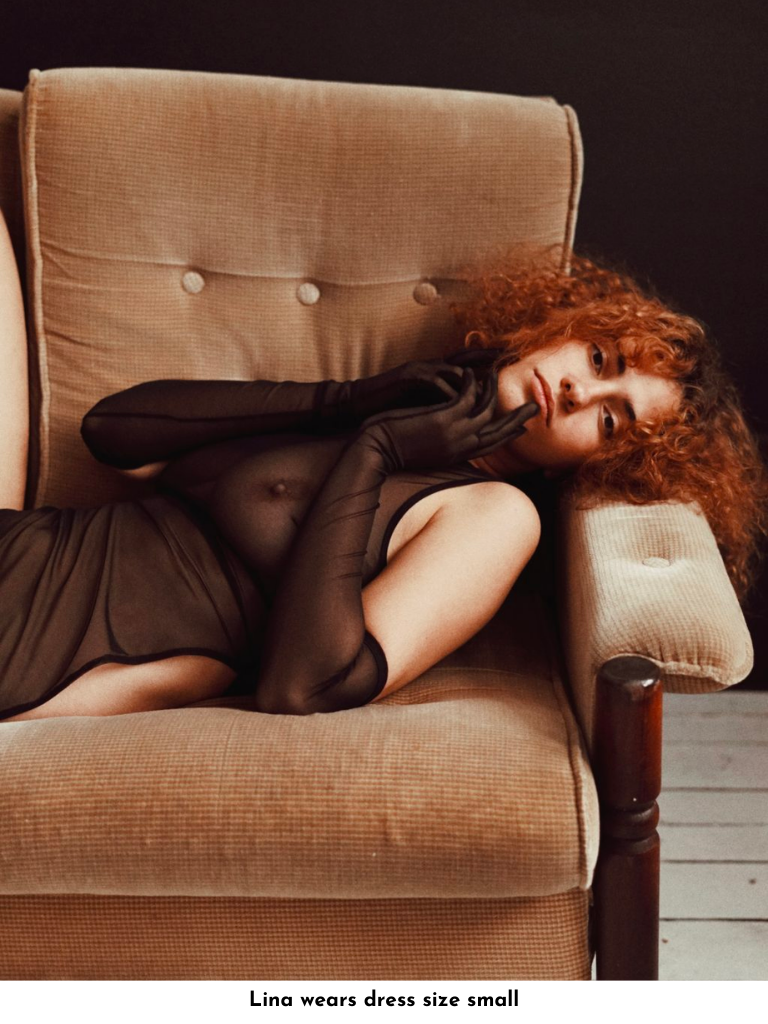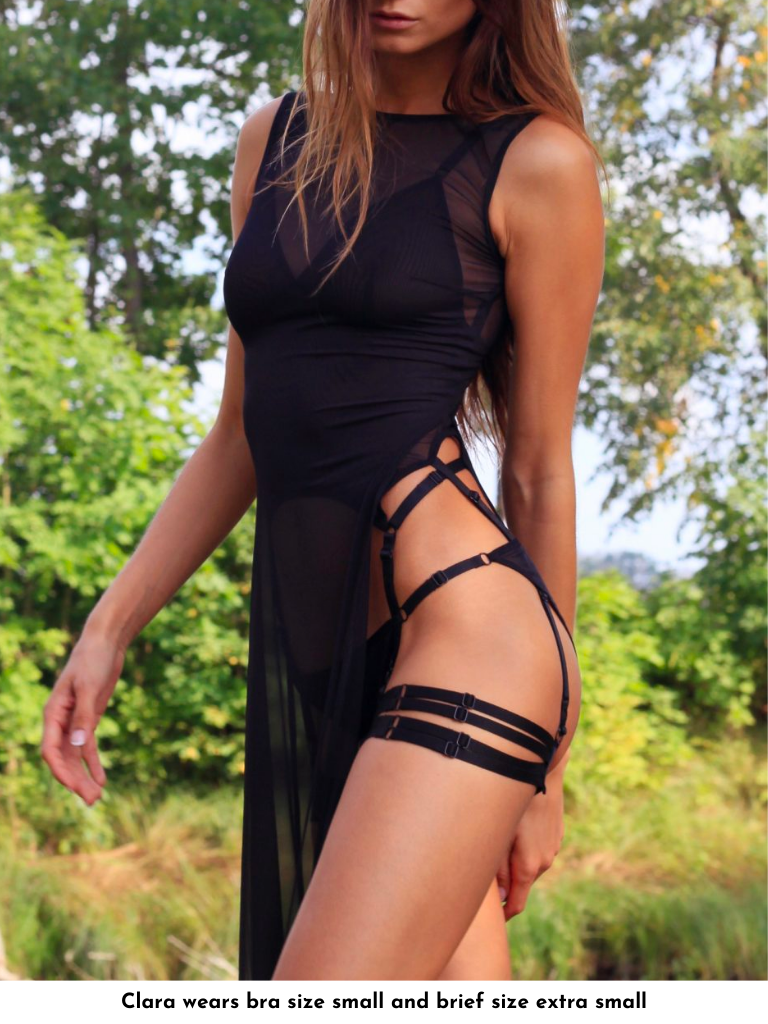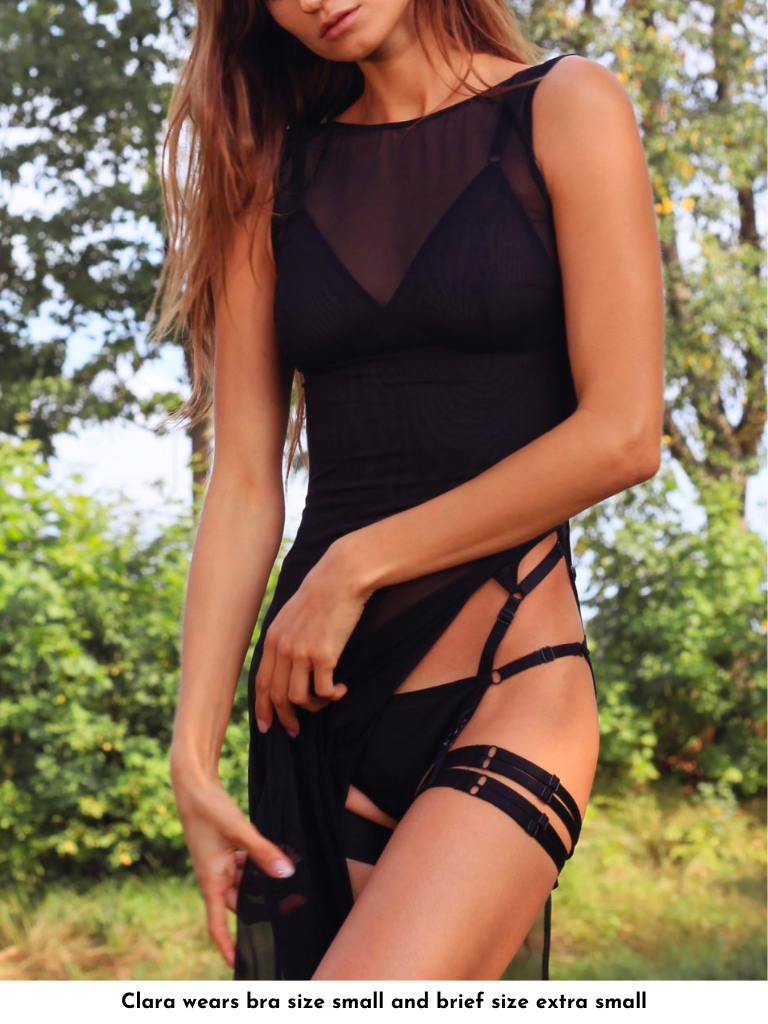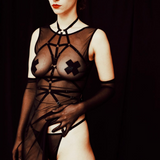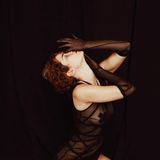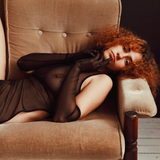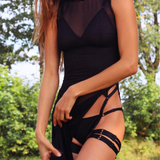 long mesh dress with split
pre-order item
shipped in 2-4 weeks from the moment you place your order.
60 day returns apply from the date of delivery at your place.
---
FREE shipping on orders over 100€
60 day hassle-free returns
85% are happy with the size they order
long mesh dress with split
What are your benefits?

× adds extra sexiness to your lingerie
× the sheer mesh lets your skin shimmer through
× a slit in the side up to your waist adds that extra touch
× fitted yet comfortable fit thanks to the elastic material
What makes the long mesh dress with split conscious?
About Flash You And Me

Flash You and Me produces all pieces in-house on demand. Thanks this no-waste approach, and the use of sustainable fabrics, the brand is highly conscious of their ecological footprint. A great side effect: All Flash You and Me pieces are perfectly sewn by seamstresses Milda and Rita, and will last you years!

Founded by Līva Šteina in 2013 Flash You and Me encourages you to explore your sensual and playful side. With their signature mesh and bondage-inspired pieces, you'll experience a boost of confidence and instantly feel like you could take over the world.
Wash and care instructions

× Main Fabric: 95% Polyester 5% Elastane
× Hand wash with a lingerie laundry detergent
Shipping and returns

We ship worldwide.

Free shipping on orders over 60 Euros.

Delivery within 2-14 business days.

60 day hassle free returns.

Read more on our shipping and returns page
pay with 10+ trusted payment providers
FREE shipping on orders over 100€
You receive your order within 2-5 days if you live in Europe and 3-10 days if you live outside of Europe.
60 day hassle-free returns
Fast, easy returns, you get your money back in 1-2 business days.
85% are happy with the size they order
The vast majority of our customers say our items fit better than other lingerie they bought online.
frequently asked questions
sizing

how do I know which size to order?

Sizing varies amongst the lingerie brands we carry. To make finding the right size as easy as possible for you, we measure each piece according to our sizing standards that you can find in our Bra Size Guide, Brief Size Guide or Bodysuit Size Guide. You can also find specific size recommendations on every product page.
sustainability

what makes the long mesh dress with split sustainable?

Each brands we sell has a different story and a different approach to sustainable and ethical production. Before we offer a product, we send a questionnaire to the product's manufacturer to assess the impact of each item based on our eight conscious criteria. You find the conscious criteria that apply to the product of your choice on the product page. There you also find more information about the values of the brand and their approach to sustainability. Next to that we ship our orders in packages made from recycled materials and pay a contribution to make the delivery CO2 neutral.

For more information please visit our Sustainability page.
shipping

Where do you ship to?

We ship worldwide.

When will my order be shipped?

If you place your order on business days before 12:00 CET, it will be shipped the same day! If you place your order after that time, it will be shipped the following business day.

How long does it take for my order to be delivered?

Usually it takes about:

The Netherlands: 2-4 business days
Europe: 3-10 business days
rest of the world: 7-10 business days

You will also receive a tracking link in the shipping confirmation email to follow the status of your package.

Where are your products sent from?

We are based in Amsterdam, The Netherlands, and all of our products are shipped from there.

To learn more about deliveries, please visit our shipping policy.
returns

Can products be returned?

We offer a 60 day return policy on all items.

Are returns free of charge?

Returns are free of charge if you're part of our community club. If you are not part of it, it is your responsibility to arrange shipping to our Amsterdam warehouse.

To learn more about returns, please visit our return policy.
Need help?
We're here to help with sizing, styling and anything else